Empower. Inspire. Impact.
Discover opportunities to make a difference and unleash your talent.
Being part of our team is more than just a job. It's a meaningful way to make a positive impact on the lives of others every day.
Join our growing teams
If you are an inquiring mind with an outstanding sense of mission and a proven ability to provide high-quality results, we want you to join us! We are a global team of techies and volunteers who are passionate about helping purpose-driven organizations grow stronger, succeed faster, and ultimately achieve more for their communities.
Our focus is YOU!
Here, your career path and personal wellbeing are as unique as you are. We recognize your abilities and offer opportunities for you to advance your career with us. You will be surrounded by creative, driven, and collaborative colleagues who share in your successes.
Committed to Diversity, Equity, Inclusion, and Belonging

Remote & Hybrid Opportunities
As a remote-first company, we recognize that one size doesn't fit all. We offer a variety of arrangements for employees to do their best work, including remote, hybrid, and in-person options.

Culture Council
This grassroots employee-driven volunteer group is committed to cultivating a positive and respectful work culture. Their exciting initiatives – fundraisers, STEAM education programming, a company-wide newsletter celebrating diversity, and much more – create lasting impact here and in our communities.
Women in Leadership
Development and growth equality are our priority. We're proud to share that 52% of our employees are women and 46% of our leadership roles are held by women.
Our aim is to empower you to live your best life every day. We offer a comprehensive employee benefits program, tailored by location, to help you stay healthy, feel secure, and maintain work-life balance.



Medical, Dental, and Vision Insurance

Health Savings Account (HSA) with Company Contribution

Company Paid Short-Term Disability Insurance
Company Paid Life and AD&D Insurance

401(k) Plan with Company Match
Employee Assistance Program (EAP)
Employees are invited to take designated paid time off each year to volunteer for an organization or cause that's meaningful to them.

Employees are invited to take designated paid time off each year to volunteer for an organization or cause that's meaningful to them.

Insights from our employees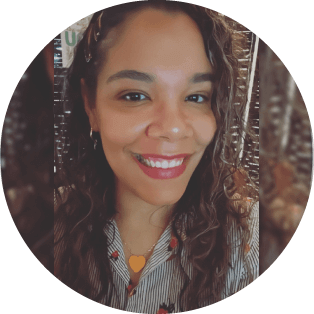 "Community Brands is always creating new ways to provide innovative solutions to our communities! I feel part of something bigger than myself, a global community. This is a great place to grow and develop. Our work is meaningful work, and it's fulfilling."
Val Rucker
Promoted to Training Manager
"I'm working with some of the brightest individuals in my career. Everyone is a team player. Since joining Community Brands, I've stepped out of my comfort zone. I've been able to adapt and am grateful for the opportunity to grow professionally. Coming here has been one of the best decisions I've made in my career!"
Mike Rossbach
Treasurer, Headquarters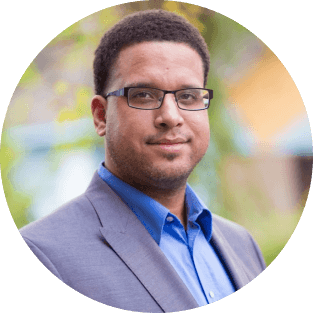 "I have been empowered to not only build a world-class team but also implement changes that impact the entire organization for the better. I truly believe Community Brands not only empowers their customers with the best products but that also resonates with their employees."
Shane Koerner
IT Manager
"Now I'm helping multiple organizations all over the country achieve their goals through Community Brands products! It's rewarding to have a larger impact and I have the leadership I've always wanted. My manager and my team empower me; they celebrate my achievements. In one year, I've grown and accomplished more than I ever imagined with their support."
Sarah Moss
Fundraising Technology Advisor, Events
"I chose Community Brands because it's a place where I can make a purposeful impact in the world by helping nonprofits raise more funds and accelerate their mission."
Marcelino Riley
Sales Development Representative
Are you creative, ambitious, and purpose-driven? Do you thrive in a collaborative environment? Get started on your application today! Here's a useful guide to walk you through our hiring process step-by-step.
Search for roles and apply
Candidate review and interview process
Candidate selection
Accommodations requests
Visit our
career portal
to explore open roles that match your skills, qualifications, and interest. When you're ready to apply, go to the job description and click the [Apply for this job online] button to create a profile and submit your completed application. We strongly encourage you to align your resume with the role(s) you're most interested in. You'll receive a confirmation email once we've received your submission.
If your application is a great match with an open position, you'll receive an email from your Talent Partner welcoming you to an introductory phone call. If the hiring team decides to move forward, we'll invite you to interview. Interviews are typically one-on-one, or panel sessions, that last 30-60 minutes each. Depending on the role, you may have several interviews and/or a technical assessment. The format is either virtual or in-person – see our Preparing for Your Virtual Interview section for additional tips. Rest assured: Your Talent Partner will let you know all about the interview process during your introductory call. If your background and skills fit a different or new opportunity, you may be invited to interview for these as well.
Once the hiring team has selected you for a role, your Talent Partner will call you to make a verbal offer. Following the conversation, we'll send you a written offer letter. If you accept, we'll send your new hire onboarding details. Once you've passed the required pre-employment background check and verifications, you'll officially be part of the Community Brands team. Yay! Afterward, stay tuned for an email with details about your first day, including orientation.
We welcome and encourage applications from people with disabilities. If you'd like to request reasonable accommodation to help you navigate the hiring process, please contact us.
Frequently Asked Questions (FAQs) 
How often are the job listings updated?
Our career portal is updated regularly to show new jobs when they open.
Does Community Brands have roles that allow for remote or hybrid work?
Yes! Community Brands has reimagined our workplace to offer flexible options for many of our roles, including hybrid or remote. You'll find this information available on each individual job posting.
Can I apply for more than one position at a time?
Yes, you're welcome to apply to multiple openings. We recommend focusing on positions you're most qualified for.
If I'm a former Community Brands employee, how should I apply?
We're excited to hear that you're interested in rejoining Community Brands! Please search and apply for roles as usual. When asked "How did you hear about us?", select "I am a Former Employee" from the dropdown menu.
When will I receive a response to my application?
Timing varies based upon which position(s) you've applied for. Our Talent Partners carefully review applications for each opening and reach out to those who appear to be a strong match for the position.
I was referred by a current employee. How do I let you know?
Please search and apply for roles as usual. When asked "How did you hear about us?", select "Referred by a current employee" from the dropdown menu. Be sure to add the employee's name in the "Please specify" text box provided.
How long does the overall interview process take?
We do our best to provide a final decision within a matter of weeks of the first interview. However, the process timeline will vary based on many different factors. We recommend asking your Talent Partner if you have any concerns, and we'll do our best to expedite the process when possible.
Will you let me know if you are not moving my application forward?
Yes, if we decide not to move forward based on the initial resume review, we'll let you know via email. If you've talked directly with a Talent Partner or hiring manager, the Talent Partner will let you know about the status of your application. Please note that while we would love to connect with all our candidates, we're unable to provide feedback on submitted applications.
If my application is unsuccessful, can I apply for another position?
Absolutely! You're more than welcome to apply for other positions.
How to prepare for your virtual interview
Ensure your background looks professional, the room is brightly lit, and the space is quiet.

Join 5 minutes before the interview to check your video and sound are working properly.
When speaking, look at the camera (instead of yourself) to make it more conversational.
Silence phone and computer notifications.
Charge or plug in your computer.
Find a good internet connection.
Update your computer or laptop.
We can't wait to get to know you.
Join the Community Brands team, where your passion and purpose come together!