Learn how to overcome typical barriers to innovation and give your members what they want.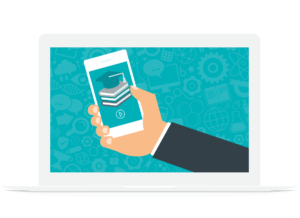 Continuing education is attracting new competitors from non-profit and for-profit organizations, alike. Yet, 85 percent of members still look to associations for professional development. In-person courses remain the most popular format, but virtual experiences are gaining ground because members want digital learning experiences that fit into their busy, connected lives.
So how can you offer more diverse digital learning content? And how can you overcome typical barriers to innovation?
Get expert advice and real-word insights from this roundtable featuring John Leh, CEO and Lead Analyst at Talented Learning; Tamer Ali, SVP Education at Community Brands; Katie Hill, Associate Director at the Drug Information Association (DIA); and Dave Kestenbaum, Director of eRating Certification for Sustainable Transportation at the University of Vermont. You'll discover:
Why now is the time to rethink your continuing education strategy
How to articulate a compelling business case for diverse digital learning experiences
How to define and prioritize technology requirements
Pricing, packaging and competitive considerations
Common implementation pitfalls and solutions
How to overcome barriers to adoption and growth
Attendees at the live webinar qualify for 1 CAE credit. Even if you miss the live event, you will receive a link to the recording.
Watch this webinar today.