AMC Partners
Resource Center
Welcome to the Resource Center! We are committed to your success and the success of your clients. Our AMC Team has redesigned the Community Brands AMC program and we're excited to share the positive changes we have made. 
 Our AMC program is built to empower you and your team by centralizing technology, optimizing spend, and driving more value back to your clients and their members. From the very first day you onboard a client, we are devoted to providing the highest level of products and support. Your success is our drive!
Blog
As the learning management software market continues to grow, clients have an opportunity to provide membership value while creating new non-dues revenue channels.

5 steps to boost your clients' conference engagement with their job board.
Whitepaper
Explore the ways in which your clients can integrate their career center into their annual conference to boost revenue and engagement.

Supporting your clients' Lifetime Member Journey
Whitepaper
Learn how to empower your clients to provide members with a great experience during every step of the member journey, from registration to renewal.

Event data analysis checklist
Whitepaper
Are your clients capturing the right data to gain insight into their event dynamics and uncover important trends? Suggest they review this checklist to be sure!

Benefits of a career center
Infographic
Explore the benefits that utilizing a career center can have on your clients' organizations.

Client success: McKenna Management
Case study
Learn how McKenna Management was able to standardize solutions across their portfolio and increase member engagement, security and revenue growth.

The ultimate guide to planning your client's next event
Whitepaper
Your comprehensive resource for helping your clients plan a successful event.

2018 member education and careers report
Report
Explore the intersection between professional development and career advancement for your clients and their members.
Client success: American Industrial Hygiene Association
Case study
Learn how AIHA was able to use Freestone LMS to boost member experience and increase engagement through virtual events.

Thought Leadership Webinar: Technology Disconnect
Webinar
Learn how to offer members the learning trifecta: in-person, live online and on-demand.      
Thought Leadership Webinar: Let's talk about GDPR
Webinar
A panel discussion on GDPR and the implications that it has on your organization. 
The ultimate AMS buyer's guide
Whitepaper
How to choose the right member management solution for your small-to-mid sized clients.
Webinar
This webinar lays out a set of best practices to increase member retention rates at your organization.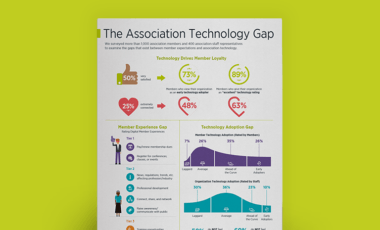 Digital Member Study: The Association Technology Gap
Thought Leadership Webinar: Using content to communicate your assocation's value
Webinar
This webinar explores the best ways to help your associations engage their members.
5 things clients love about YourMembership AMS
Infographic
Learn about what makes YourMembership AMS a great solution for associations like yours. 
5 steps to boost clients' sponsorship revenue at events
Whitepaper
Learn how to enable clients to engage event attendees and increase sponsorship revenue with these five steps!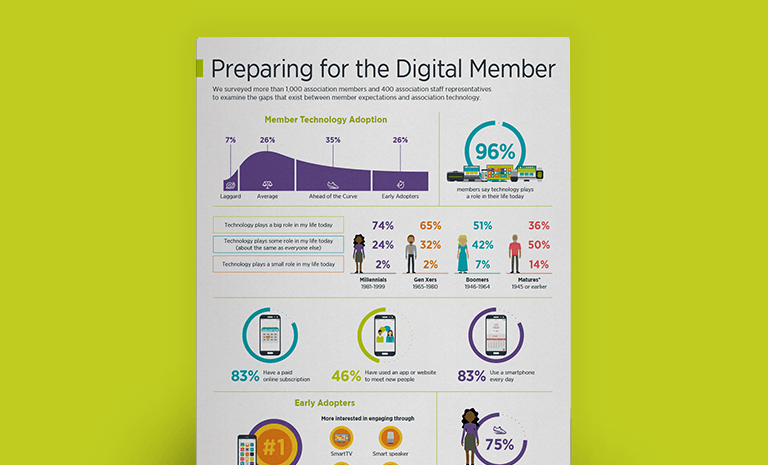 Digitial Member Study: Preparing for the Digital Member
Infographic
Learn about the role technology plays in members' lives and the gaps that exist.
The ultimate guide to association event management
Whitepaper
Eliminate the guesswork from making the best decisions to achieve your event goals and create a successful experience. 
50 ways to boost association membership
Whitepaper
It can be difficult to come up with new ideas for acquiring new members, so we've put together this list of 50 ways to boost membership.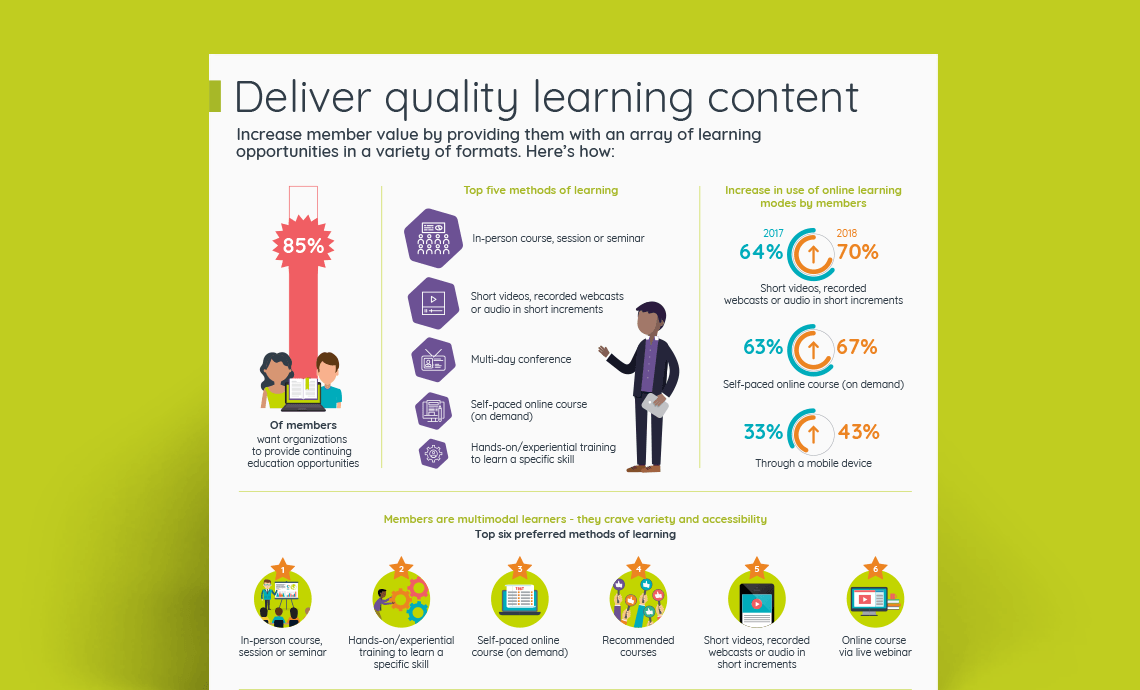 Delivering quality learning content
Infographic
Learn how quality content can provide learning opportunities to your associations' members.
Product Webinar: Crowd Wisdom: The future of online learning
Webinar
Personalize the member learning experience. Learn about Crowd Wisdom, an LMS that delivers quality content, powerful assessment tools, certification, and discussion communities.
Benchmark report: Small-staff associations
Whitepaper
Understand the challenges and goals of small-staff associations from strategic priorities to technology usage.

The ultimate guide to membership renewal
Whitepaper
Learn how to nurture relationships and convey value to keep members from the time they join to the day their membership is set to expire.
Want to schedule time with your account manager?
Have a technical question?